Advertising Campain. Advertising Promotion.
Advertising is hot. Advertising campains, however, are expensive. How can you promote your business without spending too much money? Ofcourse there is Google Adsense, a very good way to advertise on the internet. And if you want to advertise on the internet some more, you can also have a look at a new, trendy website in Europe, named HeelCool. So, what kind of website are we talking about?
HeelCool means 'very cool.' And I have to say it is indeed really very cool. This website is made to promote your business or products, or even to make your cat famous, if you like. It is a cool website were many people want to advertise because this funny place on the internet is growing very fast. The first ad did cost 1 euro, the second one did cost 2 euro's, and so on. Viral Marketing in Europe, flying overseas and reaching out for the world. How do you post your ad on this cool website? I'll explain:
Surf to: HeelCool
You'll see a page with many spots and pics
Drag the green cube to the spot for your AD
Upload the logo of your product or businiss (Size: 20 x 20 to 30 x 30 pixels)
Pay with iDeal or PayPal
Congrats! Now you are famous in Europe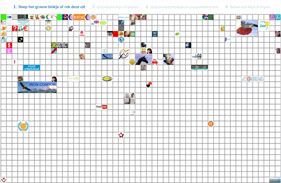 How much does this online paradise cost?
Well, as I said before. The first ad did cost 1 euro, the second one 2 euro, and so on. The later you join the ad-party, the more money it will cost you. But the website started around christmas 2010, so, you are still in the run to become Europe's next top advertiser. You can see the current price on the right site of the page. Green numbers! (The red numbers is the amount the website made in a couple of days). At the moment one ad would cost around 160 euro.
What will happen to that cool website later?
The website will stay online for atleast 5 years, untill 2015, or maybe forever. Radio, TV and Press are in love with heel cool.
I hope you loved this. Have fun. Sorry if my English isn't perfect, but I live in the Netherlands and even my wooden shoes are Dutch.;)